"In the last 6 months we've brought in an extra £50k of sales"
---
"It's been fantastic to go from a position of living out of motorway service stations to having an online Mastermind Programme"
"We had to hire a salesman to deal with all of the extra leads!"
---
"We had to turn the funnel off at one point as we couldn't handle the amount of leads, and we're now exceeding our monthly targets"
Read The Results
"I brought on my first £5000 client within 16 days from scratch!"
---
"All from a couple of Facebook posts, nothing flash or fancy, and without having to drive around networking events selling my soul to the devil!"
Read The Results
£18,000 of Sales in 90 Minutes without Ads
---
JP just launched his new premium programme, with ZERO ad spend, and did £18,000 of sales in 90 minutes, as well as bringing on a premium paying private client at £1000 a month.
Read The Results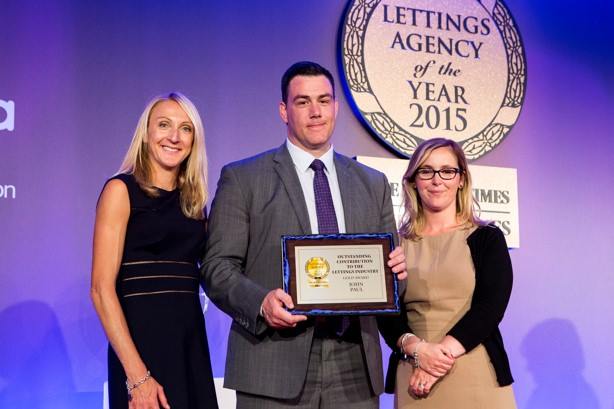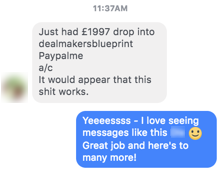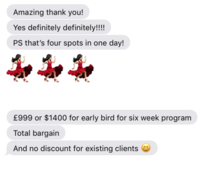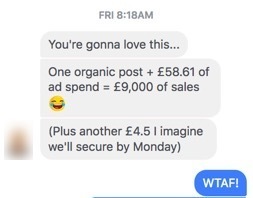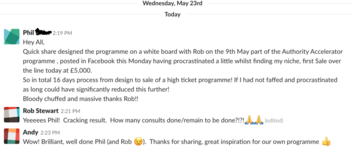 "We completely filled up my first group coaching programme from one webinar with NO ad spend - £20k in 90 minutes"
"Don't know what you guys have done but you are crushing it!!!! 4 people booked their initial calls with us today!"
"So the moral of the story (for my first training) - it's currently an £18k webinar :D"
"You're going to love this... One organic post + £58.61 of ad spend = £9000 of sales. (Plus another £4.5k I imagine we'll do on Monday)"
"In the last 6 months we've brought in £50,000 of extra sales through running 2 summits and 2 group mastermind programmes... Which we wouldn't have done without Rob."
Apply For A Free 1-on-1 Clarity Call
---
Do you find yourself constantly worrying about where your leads are coming from next month? If so, let's have a 20-min clarity call to lay out your business, identify what's blocking leads from flowing in, and map out a game plan to take full control of your marketing.
Apply Now